Pac and Seep 2018

The second release from my duo with drummer Jon Bafus was recorded at Gold Lion Arts in Sacramento on December 18, 2017, by Jon, and mastered by Joseph Davancens. This music is a celebration of friendship and the end of 2017!
Pac and Seep 2017

The first release from my duo with drummer Jon Bafus was recorded live on February 12, 2017, by Patrick Hills at Earth Tone Recording Company in Sacramento. Tunes include the Ornette-inspired Zipline, the riff-twisting Patting Pendant, the intricate/escstatic Decorative Poison, and two free improvs.
Tumble 2017

Tumble's first CD release, Music for Trio (recorded just prior to bassist Bill Douglass joining the band), features the unique combination of guitar, reeds and mbira (a kalimba-like instrument from Zimbabwe) playing intricate originals and innovative arrangements of Wayne Shorter's Down in the Depths and the spaghetti western theme Lascialo Andare.
Beaucoup Chapeaux 2016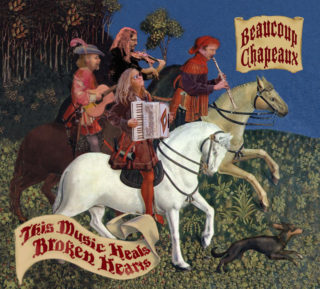 This Music Heals Broken Hearts
Beaucoup Chapeaux is part Parisian bistro and part Italian café, Greek taverna and Bulgarian kafana, Piaf singing in Albanian while dancing tango, music antique and modern re-imagined for you to fall in love with.
Bristle 2015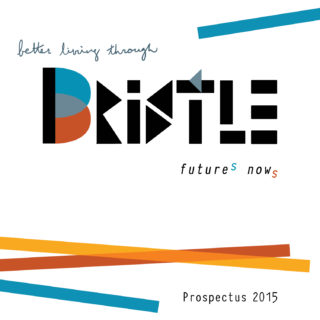 Future(s) Now(s) (Queen Bee Records)
Bristle's second CD release, Future(s) Now(s), features seven inventive, irreverent, often outlandish compositions that de-and re-construct familiar musical genres and pillage the farthest corners of jazz past and present.
Gargantius Effect 2012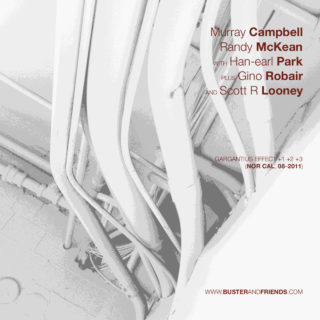 Gargantius Effect +1 +2 +3 (Nor Cal, 08-2011)
This digital release documents GE's August 2011 tour of Northern California with special guest and fellow Sonologist Han-Earl Park (+1), Gino Robair (+2), and Scott Looney (+3).
"Gargantius Effect… slip in and out of something approaching Webern-ian counterpoint… explore the outer limits of timbre, especially on the epic 'Old Robots Never Rust'. Campbell's violin slides are an excellent foil to the more vocal qualities in Park's improvising, not to mention similar devices used by multi-reedist Randy McKean as the trio converge and diverge in pitch space…. The improv is always edge-of-seat energetic." Marc Medwin (New York City Jazz Record)
Bristle 2012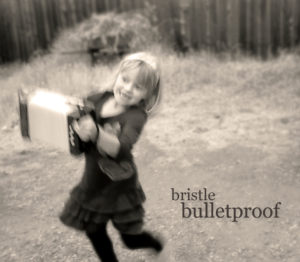 Bulletproof (Edgetone Records)
Bristle's first CD release, Bulletproof, crams modern jazz, chamber music and garage rock into the same clown car and hits the road running. Bulletproof's tracks range from the lead-off Notlob, inspired by John Zorn's cut-up method and titled after Monty Python's Dead Parrot sketch, to the Art Ensemble-ish atmospherics of Attica. While the band offers fresh innovation with the graphic score Budmo Jiggler, they also interpret 1960's legend and Ornette Coleman contemporary Lemuel Crook's freebop classic Revolution. McKean's riff-based, quasi-talk show theme Settlin'inin' contrasts with Wright's contrapuntal, compartmental vehicle Boxcar Bob. Drizzle mixes light showers with heavy solos from clarinetist Wright and company.
Zap! 2012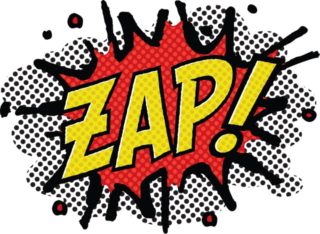 Zap! (SoundCloud)
Zap! is the collaboration between the multi-faceted reeds of Randy McKean and the live electro-acoustic manipulations of David Dvorin. Using the framework of improvisation, contemporary jazz and art music, this digital release contains echoes of such diverse sources as vintage science-fiction, Edison cylinder recordings, hillbilly swing, bird-song, obsolete sounds, and comic books.